It's the fifth anniversary of the annual 30days30waysUK campaign, which encourages people to consider emergency preparedness at home, at work and when out and about. Our volunteers are adept at driving in the worst of conditions, and with a little preparation everyone can be more prepared for any unexpected incidents that might occur.
Throughout out the day we share tips on how to check and prepare your vehicle to reduce the chance of a breakdown, or if you should need to stop on a Motorway then advice on how to keep yourself and your passengers safe.
Vehicle Checks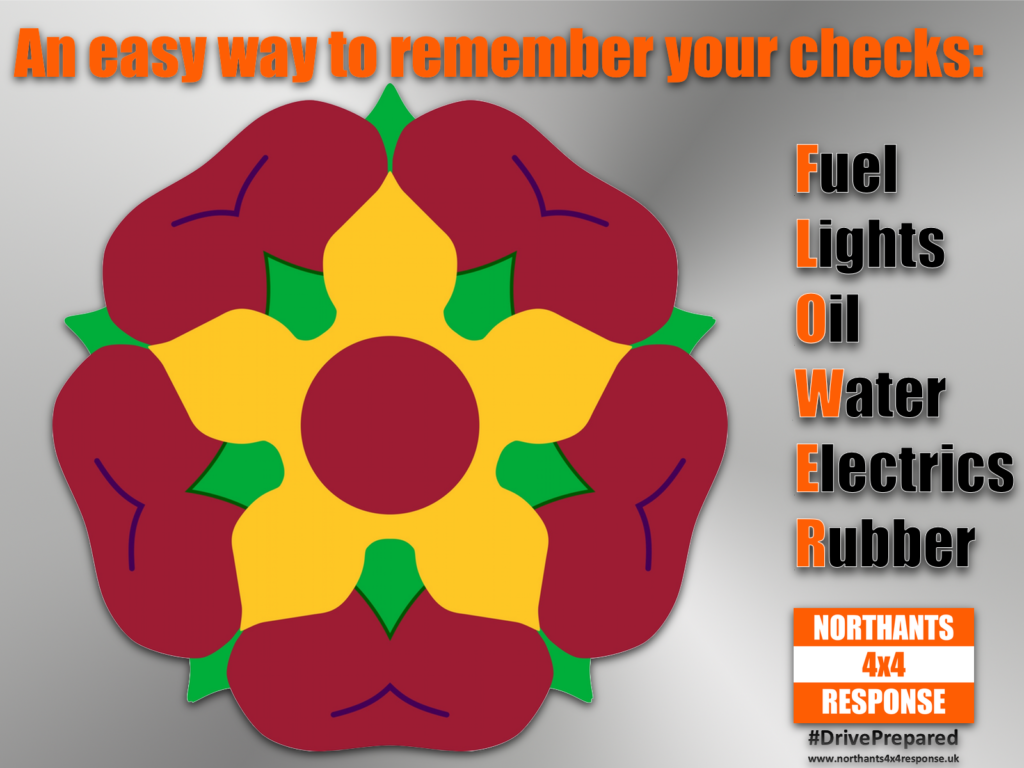 It always pays to check your vehicle regularly to prevent problems putting a stop to your journey. It doesn't take long to check your oil, screen wash, coolant and brake fluid under the bonnet, check the condition, tread and pressures of your tyres (not forgetting your spare if you have one).
Your lights are there to help you see and be seen, so check they're all in working order, and they're clean.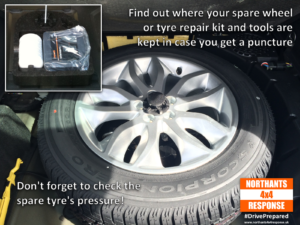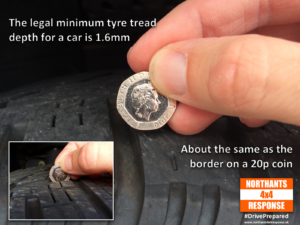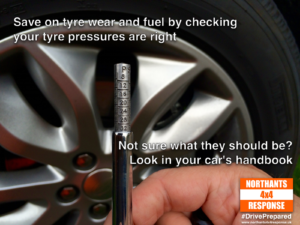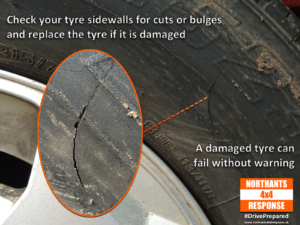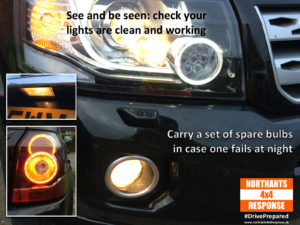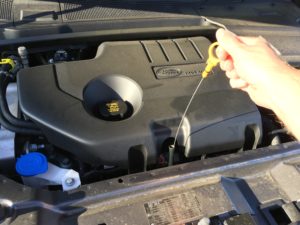 What to carry in case of an emergency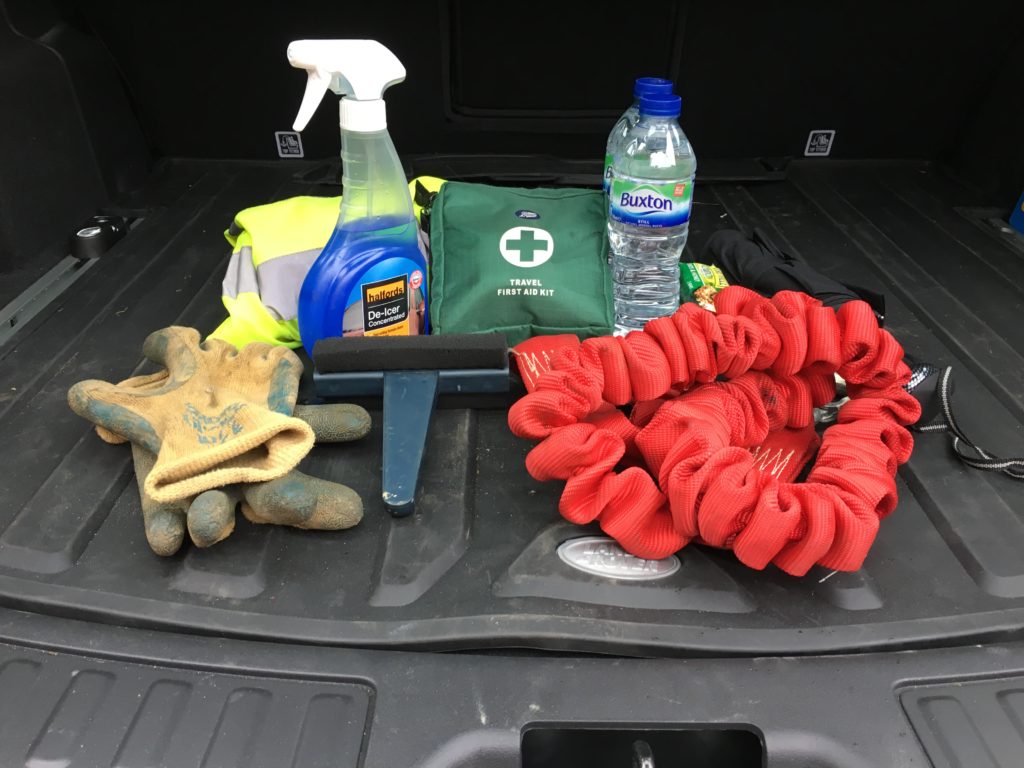 No matter how short your journey there's always the risk that you get caught in a jam. It could be a breakdown, accident or severe weather. The news regularly has stories of people who have been caught out and have ended up spending a cold and uncomfortable wait for assistance. Don't forget to ensure you have enough for everyone in the vehicle!
You might want to consider carrying:
Warm, waterproof clothing and blankets
Tow rope
Ice scraper and de-icer
Food and water (cereal bars or similar are ideal)
Tow rope & jump leads
First aid kit
Torch
Shovel
You can follow today's 30days30waysUK advice on social media using the hash tags #WinterReady, #30days30waysUK or #DrivePrepared on both Facebook and Twitter.